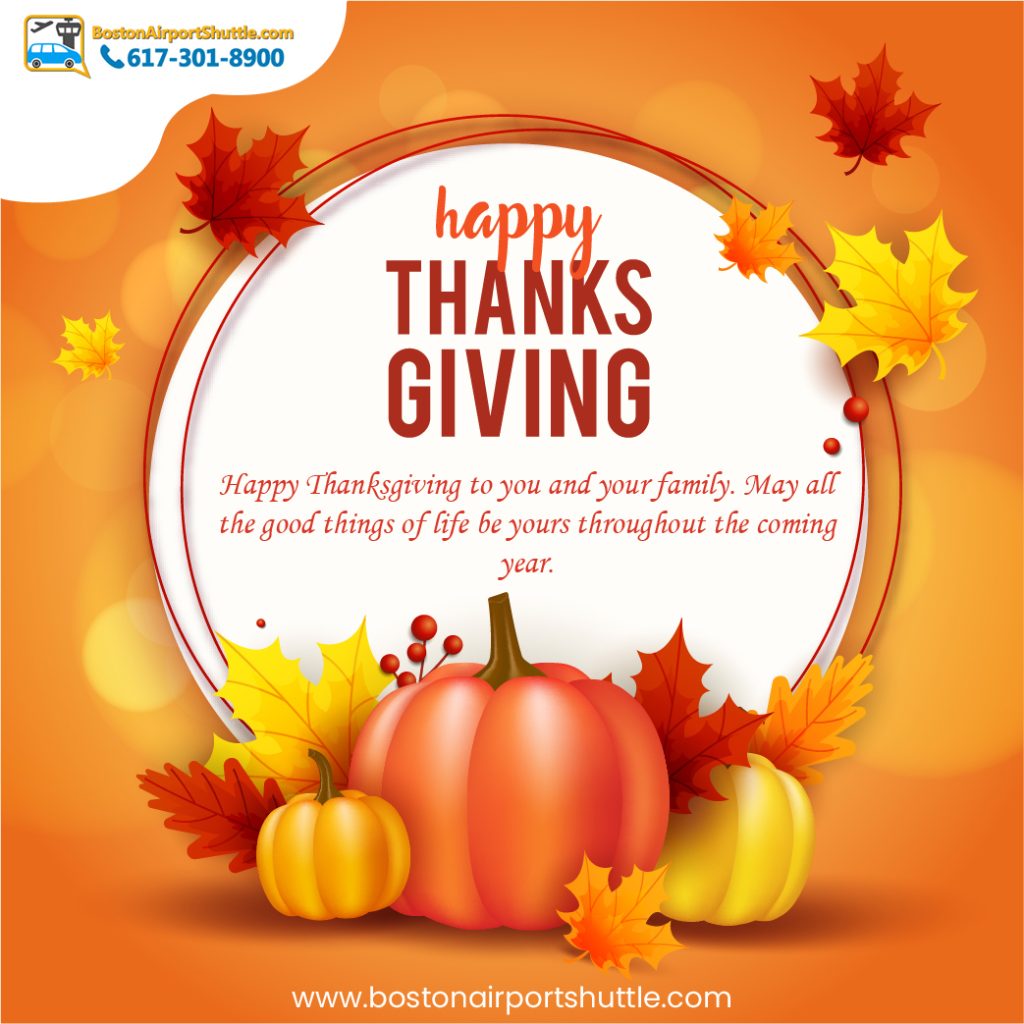 Thanksgiving is here and that means the time has come for all of us to reflect on our blessings and be grateful for everything good in our lives.
We are grateful too and we are showing our gratitude by offering a flat 10% discount on all our rides.
That's right, this Thanksgiving there's no excuse for not meeting and enjoying the festivities with your friends and family.
Boston Airport Shuttle also offers a comfortable, safe, and Private Shuttle to Logan Airport and minivan taxis in and around Massachusetts.
So if you are thinking of meeting up with your grandma, this Thanksgiving is the perfect opportunity. We can also take you back to your place because we know you will be pretty stuffed to drive back home on your own (grandmas and Thanksgiving, amirite?)
Reach out to us to experience the best riding experience in Massachusetts