Terms and Conditions
GET QUOTE »
RESERVATION »
MOD/CANCEL »

BOOK YOUR PRIVATE SHUTTLE NOW
GET FREE QUOTE » INSTANT RESERVATION » SMS/EMAIL CONFIRMATION
What people say about us
We have happy clients and users all over the World who will stand by us to testify how they have benefitted from our services and information.
Samantha and Bob, Cambridge, MA
We arrived at Logan airport and called them up. They confirmed the booking in 10 minutes and we had a smooth ride to the meeting. The driver was very professional. Thank You very much.
Steve Moris, (CEO of a popular Ad Agency), Cambridge
Mr Shafan, thank you for your timely service. We just have to submit a request on the website and you handle the job beautifully. Great customized service I would recommend to any one in Cambridge.
$1 booking facility is only available for passengers paying with Credit Cards. The same facility is not available on Paypal payment option because of complication involving payment processing and invoicing.
Infant and Child Seats are only available in Minivans. Sedans cannot have child seats at the moment due to space constraints.
There are maximum luggage restrictions depending upon the capacity and safety limits of the vehicle you choose.
Hourly Bookings are available upto 20 miles only. If you need a vehicle for longer drives please try other booking options like Door to Door service or Long Distance Service
You may cancel a service 4 hours prior to the service time. There will be no refunds for cancellation when requested less than 4 hours before the service starts Full charge on Credit Card. Cancellations / Modifications to existing reservations are only considered if via email or our cancellation / modification system. Phone requests will not be entertained.
For all Airport Pick-Up and Drop services a two way toll will be charged as per Airport Authority rules and fees we have to bear.
In case of Snow Storms or heavy snowfall we might have to cancel the service. The passengers will be refunded the amount in that case.
For long distance services the toll charges and parking fee may differ based on passenger preferred routes and activities on the way. In such case the extra charge will be payable in Cash to the driver or will be charged via credit card after the service.
On public holidays an additional Holiday surcharge of $10 will be charged irrespective of the service.
We charge a gratuity of 20% on all services.
Night charges of $10 will be levied between 2000 hours and 0500 hours.
Cancellations & No Shows:

All trips cancelled within 4 hours scheduled pick up time in Massachusetts will be charge full fare.
All trips cancelled within 6 hours scheduled pick up time outside of Massachusetts will be charge full fare.
All no shows will be charged a full fare.

Wait Time :

Non airport pick ups: after grace period of 15 minutes elapsed, waiting time will apply
Domestic Arrivalls: after 30 minutes grace period elapsed, waiting time will apply
International Arrivals: after 45 minutes grace period elapsed, waiting time will apply
Shuttle service in Boston Neighbourhood - Popular Cities
Our Services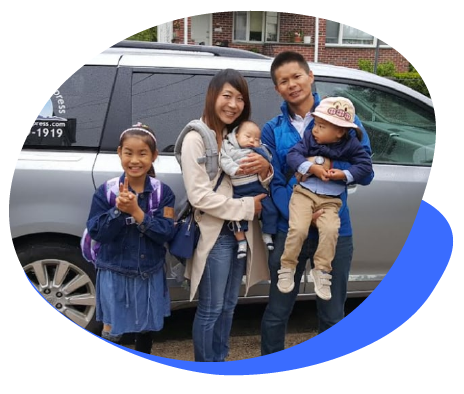 Long Distance Taxi / Car Service from Boston & Massachusetts
Online private shuttle reservation with instant SMS confirmation for Long Distance rides from Boston or other cities of Massachusetts to New Hampshire, Rhode Island, New York, Connecticut etc. This service is suitable for cross-state rides for business meetings, family vacations, group travellers from Logan International Airport with children requiring car seats and extra luggage space.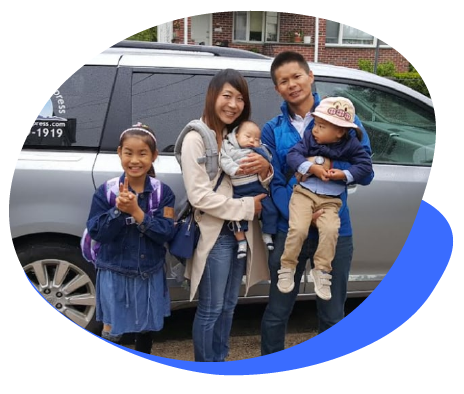 Boston MA Door to Door car service and city ride.
If you seek City tours, chauffeured rides for Prom Nights, Weeding and parties; when a dedicated vehicle is required with a professional driver then this is the service you need. Door to Door service can be used to book Long Distance rides too, & Hotel Transfers as well. Please book Door to Door services early to ensure confirmation.
Child Seat
We have the right child seat as per age, height and weight of young guests. Select Infant, Toddler & Booster seats when booking.
Deal: 10% OFF
Flat 10% discount on any ride when you are paying by cash only. Confirm your ride online with just $1 and pay by cash latter to save.
Airport Transfer
We are the first choice among private airport transfer seekers at Logan Airport. We are #1 ground transportation company on TripAdvisor.