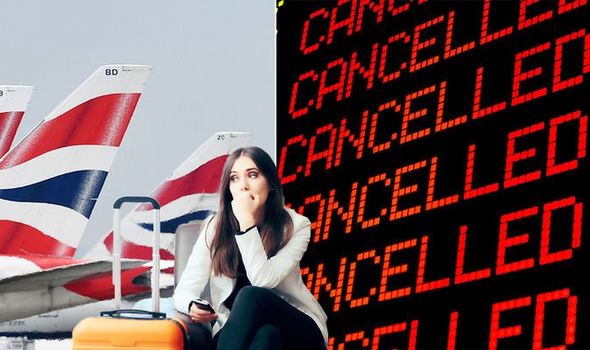 Image Credits:- Daily Express
British Airways admits that it was forced to cancel almost all of their flights for Monday and Tuesday after the British pilots union went ahead with a strike. 
Amid heated impugn over salary issues with the airlines, the British Airlines Pilot Association has called for the strike.
According to BALPA, a proposal was forwarded to the carrier's management on Wednesday, but it did not entice any response. British Airways said in a statement posted on Monday that it is "ready and willing to return to talks with BALPA."
As per the airlines, so many flights were cancelled because "with no detail from BALPA on which pilots would strike, we had no way of predicting how many would come to work or which aircraft they are qualified to fly."
British Airways says that the customers who have booked flights for Monday and Tuesday will "not be able to travel as planned." 
The union is calling for higher wages, while the British Airways deems its offer of an 11.5 per cent "fair" and above the UK's current rate of inflation. 
BALPA represents more than 10,000 pilots in the United Kingdom, according to their website. This number amounts up to 85 per cent of all commercial pilots who fly there. The union is also planning to strike on September 27. The customers who are travelling on or around that day will be notified by British Airways about whether they are affected or not. Boston Airport Private Taxi operators hope the problems are resolved quickly and British Airways operation returned to normal as soon as possible.