As per a recent report by Governor's Highway Safety Bureau states that 95% of the child seats installed by private car owners seem to be faulty. Further, 22% of child passengers were traveling unrestrained. So Lexington Police Department has mounted a drive to train residents trained in child passenger safety. These officers will inspect and teach the proper installation method of car seats to any Lexington residents. So you are most probably doing it wrong, to do it the right way we suggest you seek official help.
You can schedule an appointment here.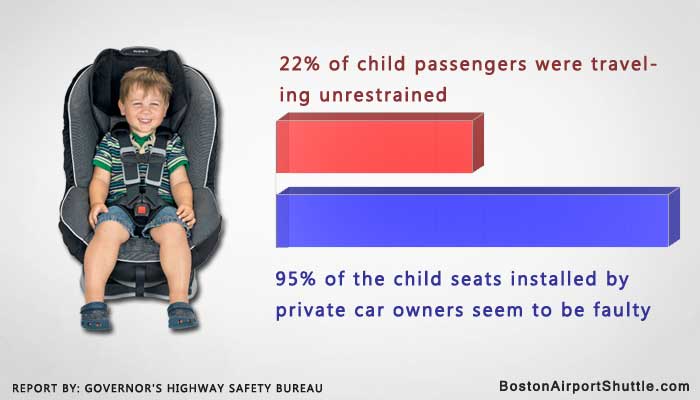 "You may also call the police station business line (781) 862-1212 and ask for the voicemail box for car seat technicians. Leave your contact information and one of the technicians will call you back to set up an appointment." – As per the advisory of Lexingtonma.gov
According to Massachusetts Law all passengers below 8 years of age or below 57 inches in height must be seated with passenger restraint that is correctly fastened to the regular seat in all passenger motor vehicles.
Recommended: BostonAirportShuttle (Car Service Provider With Child Seat Facility )
Based on these alarming reports the Lexington Police Department has taken up this job seriously to ensure the safety of children riding in vehicles. This noble effort is being supported by Governor's Highway Safety Bureau (GHSB) and the Lexington Fire Department.
More Information About Child Passenger Safety