Category 4 major Hurricane Florence, with the devastating sustained wind speed of estimated 130 mph is continuing its journey into the interiors of Carolina and Virginia. More than 10 Million people have been affected by the hurricane so far.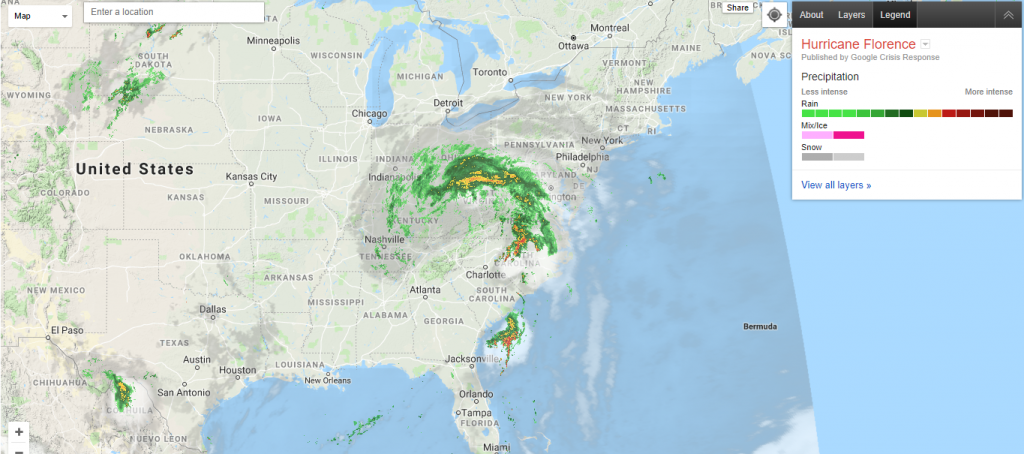 On Friday, Florence hit Carolina as a Category 1 hurricane. Though, environmental conditions have torn its speed substantially, yet it is posing a grave danger to the lives of people living in Northern and Southern parts of Carolina. Hurricane Florence has claimed 15 lives so far including a mother and her seven month old baby who died after a tree fell on their house.
950,000 houses in Carolina have been cut off from the power supply and the residents are forced to live in darkness. As per the officials, 9000 people from North Carolina have been relocated for safety. As the news keeps coming in, death toll is on rise with 15 killed so far and several injured.
Among the dead include, a woman in Hamstead, 78 and 77 year old men both in Lenoir County, and a 62 year old woman in South Carolina. Two dead bodies were discovered in the state of Carbon monoxide poisoning caused by a generator situated inside the house premises.
Hurricane Florence, now moving with a speed of 8 miles per hour and sustained winds of 35mph has continued to cause catastrophic destruction and heavy rainfall across the North and South portions of Carolina. Currently weakening but Hurricane Florence is still on its journey.