Brockton Ma Airport Shuttle Service, Car Services to Logan Airport with Child Seats
For highly dependable travel services, Boston Airport Express is the cab company to turn to. We are a trusted cab provider in Boston whose Air Shuttle services are sure to treat you to a comfortable travel.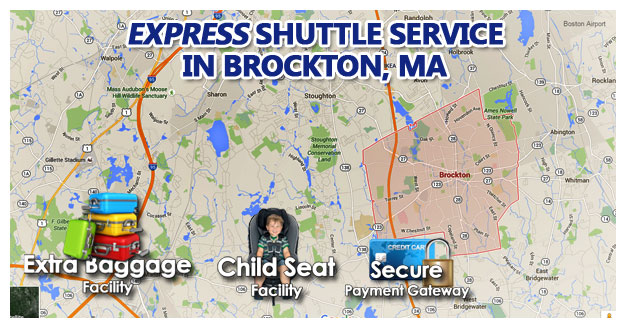 Our services are well tailored to suit the unique needs of travellers. Coming with infant, booster and regular seats, our air shuttle services are all you need for a flawless travel if you are bringing young children along. Another great service that you are bound to enjoy is the pickup service. We will come get you, regardless of your location.
Brockton Airport Shuttle Services are used by a wide variety of travellers. From international passenger travelling with some extra load to students who need to get to school, our shuttle services are exactly what you need. We also offer the car services to those who would love a private travel.
Besides the professionals who reside in Brockton, there are also quite a number of students hosted in this great city. A vast number of tourists are also drawn to this fantastic region to visit places such as the Campanelli Stadium, Robbins Pond and the Fuller Craft Museum. Nothing treats you to a fun experience of Brockton than incredible car services.
We are dedicated to offering impeccable airport shuttle services. Besides the fact that we will pick you up at literally any time, we will also accord you a comfy travel to your destination. Our airport shuttle services are definitely going to help you enjoy your stay in this wonderful city.
Apart from Brockton our shuttle and taxi services are available in following cities:
Logan airport taxi from Woburn,MA
Burlington Cab services with child seat
Middleborourgh,MA Taxi cab services