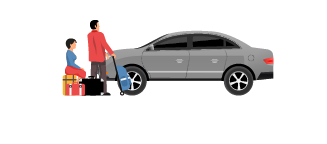 Logan Airport Shuttle Car with Child Seats (Infant Seats, Booster Seats)

Are you traveling with toddlers or an infant and are looking for comfortable child seats to ensure the safety of your child? Look no further as Boston Airport Shuttle gives you freedom from carrying a Child Seat on your journey. You can choose between infant seats, regular seats or booster seats depending on the age of your child. Mostly our Minivans and SUVs support the child seats. You can add a car seat additionally while you do the car reservation online on BostonAirportShuttle.com.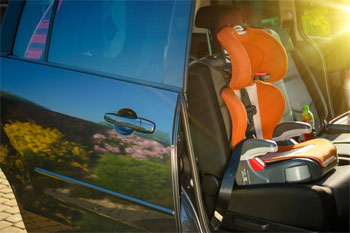 As per rules & safety guidelines of Boston Police & road transport laws Child passengers in a Taxi are NOT exempt from using an appropriate Child seat while driving. The accompanying adult or the child's guardian in the ride needs to pay the 25$ fine for driving without an appropriate child seat. Taxi drivers are however exempt from the fine.
We have both front facing and rear facing, age-appropriate child seats. However, please place a request for a child seat at the time of booking both online or over the phone. Because we do not carry baby seats around unless there is a requirement. These can be availed at a nominal fee of 5-10 USD.
Shuttle service in Boston Neighbourhood - Popular Cities